Everyone in my family travels a lot, all for different reasons, so I thought travel drawing kits like those made by
Cook Clean Craft
would be a perfect Christmas gift for each of the kids. She used markers in her kit, but I'm not so brave.
So I used crayons instead.
I ended up making four of these and they were super cheap, too.
I bought the crayons during back-to-school sales at a whopping forty cents a box, each coloring book from the dollar store, and each kit used one-and-a-half fat quarters at a buck a piece.
To give the kits structure, they're "stuffed" with a piece of cardboard (which I already had on hand, so it was free) and they tie shut with ribbon (which I also already had).
If you decide to make some of these, I'd just like to suggest using corrugated cardboard versus flat cardboard (like that of a cereal box). The first two I made with cardboard from cereal boxes and they're rather flimsy. The second two were made from diaper boxes and were much more stable.
The kids (and their parents) loved them. One of my sisters loved them so much that she's asked me to make a couple for her to give to friends as birthday gifts. I'm thinking about making a tutorial for the coloring kits when I make them. It would be my first tutorial...what do you think?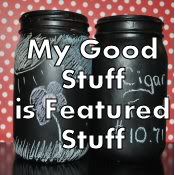 Pin It